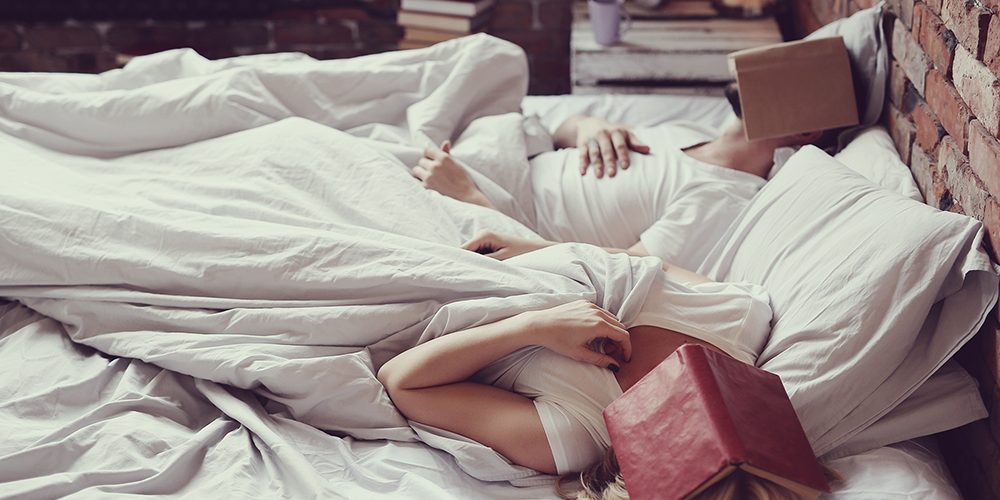 Posted by Richard
On May 3, 2017
0
Most people have gone through some form of sleep deprivation at some point in their lives – either from difficulty falling asleep, or waking up restless during the night. What are the potential consequences of lack of sleep? Most of us have experienced feeling grumpy, irritable, or difficulty concentrating. Prolonged lack of sleep can also reduce the strength of your immune system making you more prone to catching illnesses. The risk also increases with serious medical conditions such as heart disease, high blood pressure, obesity and diabetes. Chronic sleep debt is also linked to mental health issues such as depression and anxiety. As you may have heard or guessed, quality sleep plays an important role in regulating the body and allowing for proper growth and repair. Often people don't know why they aren't sleeping well, here are some interesting pointers on getting a better night's rest.
Your sleep deprivation which can be caused from factors such as medication, caffeine, alcohol, exercise, stress and even your mobile phone. Several types of medication including antidepressants, some asthma drugs, heart drugs and antibiotics can lead to difficulty falling asleep. If this is the case it's worth consulting your doctor to find out if an alternative is available. On the other hand, alcohol makes us very sleepy, however drinking makes our sleep shallower so you will still feel tired the next day despite having slept for an adequate amount of time. Hydration is also a factor, alcohol is a diuretic and causes our bodies to expel more water which can cause chronic tiredness.
Restlessness is commonly caused by caffeine, particularly if you are drinking more than one or two cups of coffee/tea, or drinking caffeinated drinks too late into the day. Like alcohol, caffeine is a diuretic which can also contribute to dehydration leading to extended feelings of sleepiness after the effects wear off. Coffee is great in many ways and is a big part of our morning routines which is why it's important to consume in moderation and stay properly hydrated to prevent any sleep deprivation. Regular exercise can help people to sleep better; however exercising within the last four hours before you go to sleep will have the opposite effect.
In today's age we're surrounded by digital screens, did you know using your mobile phone, computer or watching TV before bed can be a cause of insomnia? Screens emit blue light which enter our eyes and tell our brains to stop secreting melatonin (the hormone responsible for deep sleep), they mimic the effects of daylight. As a result, it's common to stay awake for extended periods of time before finally falling asleep. Reducing the use of any digital devices/screens before bed can lead to drastic improvements in sleep quality, be sure to also keep the room dark after lights are out to promote the natural production of melatonin. Alternatively, you can limit these negative effects by dimming the screen on your devices or using blue light screen protectors/glasses.
If stress is keeping you awake at night, you may have to tackle this head on. If it persists then you may need external assistance to come up with a plan on how to minimize your stress so that you can sleep easy. Have you tried one of our mobile massages? Not only are they a great form of stress relief to unwind, but they also free up muscles of any tension, reduce stress hormones and increase endorphins to help you enjoy a deep, rejuvenating night's sleep. Our mobile physiotherapists are also on standby to help address any pain you may have that's giving you sleep loss. Physits is here to help, contact us today.