Back Pain

Back pain is one of the most common reasons for people missing work and seeing a doctor or physiotherapist. It's estimated eighty percent of people will experience back pain at some point in their life with most cases presenting as low back pain.
If you suffer from low back pain you are definitely not alone. Early diagnosis and treatment is the easiest way to recover quickly from lower back pain and to prevent future injuries.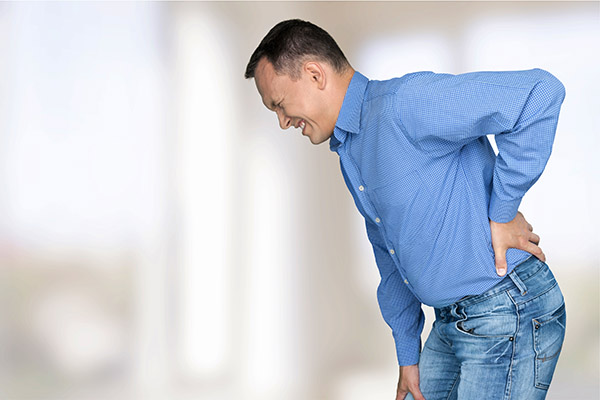 What Causes Back Pain?
Back pain has many causes. Most commonly, back injuries are caused by muscular strains, ligament sprains, poor posture and joint dysfunction.
Back Muscle Strains 

Back muscle injuries are the most common cause of back pain presenting from muscle fatigue, overuse, excessive loads or poor lifting postures. Sub-optimal back muscles can lead to poor joint stability and further injury.
Ligament Sprains 

Ligaments are the strong fibrous bands that keep joints stable and are particularly important at each spinal level. Stretching ligaments too far or too quickly will tear them with subsequent swelling and pain with damage to their surrounding structures. Awkward lifting, sports injuries and motor vehicle accidents are very common causes for back pain.
Poor Posture 

Poor posture during sitting, standing or lifting can place unnecessary stress on the curvature of your spine. Muscles in your back fatigue, ligaments overstretch and discs compress causing pressure and pain on spinal joints and nerves. Prevention is key, however poor posture can be reversed in appropriate ways to treat your back pain.

Bulging Discs 

Spinal discs are the found between every spinal joint and act as shock-absorbers while allowing movement at each spinal level. They also allow for major nerves to exit from the spine and travel to your limbs. 

A disc bulge (commonly referred to as slipped disc), can result in pressure that irritates a nerve exiting from its corresponding segment in the spine. This nerve pinch can cause back pain, spasms, cramping, numbness, pins and needles, and also symptoms in other parts of your body such as your legs.
Diagnosis
In order to determine the cause of your back pain, our mobile physiotherapist will begin by asking you a criterion of questions regarding your pain before conducting a physical and/or neurological assessment. You will be asked to perform a range of active and assisted movements. Your response at rest and during movement, including the type and area of pain, will provide important clues for your physio as to the cause of your back pain. From here an appropriate treatment plan can be carried out.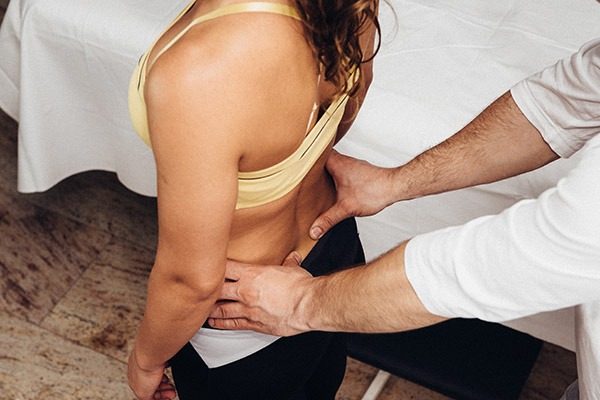 Treatment
After diagnosis the goals of your mobile physiotherapy session are to restore pain free movement, maintain improvements and prevent further injury. Treatment will depend on a multitude of factors and may involve;
Explanation of your specific condition and best course of action
Helpful advice and detailed tips on what to avoid
Massage, joint mobilization and manipulation to restore proper flexbility
Stretching and strengthening
Core stability and training
Postural corrections
Dry needling
Inflammation management
Appropriate exercise prescription